On the 9th of May 2020, NVGF organised an online knowledge exchange seminar where several behavioural research experts from the Netherlands, China and Australia met online to exchange knowledge and ideas about the topic of Children Behaviour. Together they explored the challenge and opportunities in the western and asian healthcare market.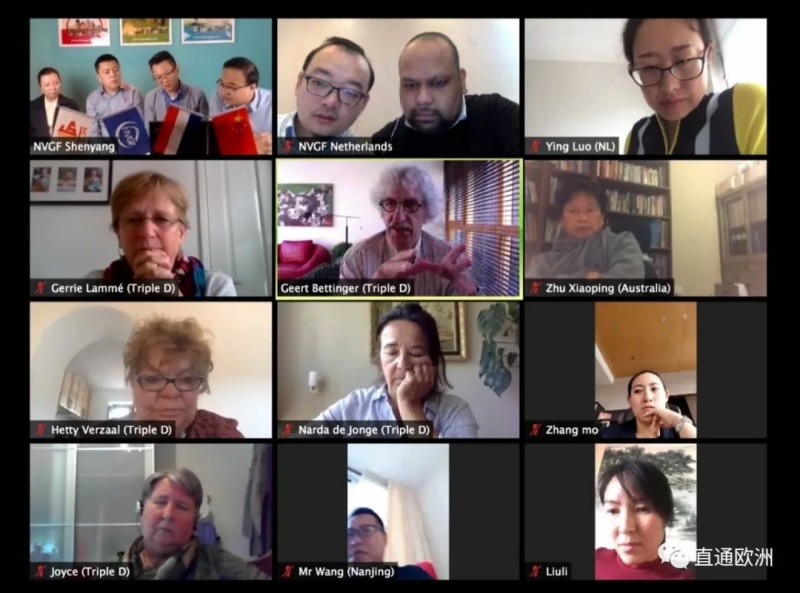 About the participants 
NVGF worked with Mr. Geert Bettinger in the past in a joint project in China. Mr. Bettinger is the author of the book "Moving on by Standing Still" where he shares his vision how professionals could understand people with dementia better and why it is beneficial that children difficult behaviour can be viewed not as a "problem", but the key point to solve the problem instead. Mr. Bettinger shared his vision and experience in the group and brought other experts to the seminar: Mrs. Hetty Verzaal is an expert of remedial educationalist and has a PhD in special education and is a licensed mental health psychologist. Her colleague Mrs. Joyce Aalberts is the head of the Department of Psychology at Vrije Universiteit Amsterdam and Mrs Narda de Jonge is trainers and a remedial educationalist generalist and was also affiliated the Amsterdam University. Together these experts shared their professional opinion and asked many critical questions.
Mrs Luo Ying is a Chinese mother that moved with her family to the Netherlands in 2017. She shared her valuable insights and opinion raising a child in a different culture and environment.
Professor Zhu Xiaoping is a Chinese psychologist living in Australia. He is the winner of the Lifetime Achievement Award of the China Branch of the International EAP Association and is a registered psychotherapist in Australia. During the seminar he shared a very positive attitude towards the ideas that were shared during the meeting.
Other participants were Ms. Zhang Mo the founder of Good Education Group from Nanjing, Ms. Zhang Ling, executive director of the Rational Psychological Big Data Industry Research Institute and Mrs. Cai Yi the principal of a children's training school in Shenyang.